Tax season is upon us, greeted with the usual groans and procrastination. However, depending on your actions in the previous year and your decisions while filing, many homeowners save or even make money while filing taxes with the federal government this time of year.
So, how are some ways to make sure you're getting the biggest return possible on your taxes? When it comes to home ownership, it's all about deducting the extraneous expenses that come with owning property.
Before we continue, keep in mind the following are just suggestions, and it's always a good idea to speak to a tax or finance professional when dealing with large investments and their deductions. And when you are ready to make the switch to a home warranty to protect your investment.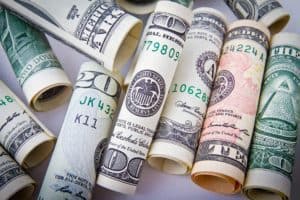 Regarding standard or itemized deductions, TurboTax says:
"For tax year 2017 (the taxes you're filing now), the rules remain the same as you're used to: If you have few or no deductible expenses, you will likely do better with the standard deduction. On the other hand, if you have lots of expenses, such as medical bills, mortgage interest, and casualty losses, you may benefit from the itemized deduction."
This will change for 2018's taxes (filed in 2019), when the standard deductions will rise.
Generally speaking, if you own your residence and do not use it as a home office or rent it out, you can deduct the following through itemization:
Home Improvements
Mortgage Interest
Mortgage Premiums
Real Estate Taxes

In certain situations, purchasing and installing

Energy-Saving Appliances

can also be deducted.
For now, let's start with home improvements and distinguish it from general home maintenance.
Tax Savings on Home Improvements
For work on a piece of residential real estate to have any tax value, it must add to the property's value or prolong its life. These are classified as home improvements.
Things like replacing a faucet or a doorknob would not qualify, but replacing a window, door, or entire roof would.
Publication 523 from the IRS is where this info is broken down into the granular details, and more info on what improvements qualify can be found here.
Home Mortgage Interest and Premiums, and Property Taxes
Itemizing small payments can go a long way toward lightening your income tax burden. Both the interest and premiums paid for your home mortgage can contribute to lowering your tax rate if you choose to itemize your deductions for this year's taxes.
It is also possible to write off state and local real estate property taxes. All these itemizations are filled out on Schedule A of the 1040 form for Federal U.S. Income Tax. More info can be found at the IRS information sheet for homeowners, Publication 530 (2017).
Rental Properties
Homeowners that use their residence as an office or those that bring in rental income have more opportunities to secure tax deductions. Home warranty premiums, as well as home insurance, maintenance, and mortgage principle can all be deducted as part of your business.
One can even write off the expenses associated with short-term rentals such as AirBNB.com or VRBO.com. These include cleaning expenses, trash pickup, utilities, or food. However, you can only legally deduct those items bought exclusively for the business.
Abby Hayes of USATODAY.com writes, "If you rent part or all of your primary residence to others for less than 15 days out of the year, you don't have to report that rental income, but you can't deduct any expenses." Inversely, if you rent all or part of your residence more than two weeks a year, you must declare the income and have the choice to deduct the expenses of running that business from your federal taxes.
For more traditional rentals, everything from advertising for renters to lawn care can be written off as a cost to the business.
Other Considerations
Other costs associated with home ownership can alleviate some of the tax burden, as well. For example, the costs of moving for a job or title insurance and brokerage fees if you sold a home this year.
Finally, purchasing and installing energy-friendly appliances, insulation, or energy-saving light bulbs can qualify for tax rebates. Check the Energy Star site to see which ones you qualify for this year.
Organizing one's finances is never easy, but reducing your tax burden can can make your assets work best for you. Consider a home warranty to avoid the expensive and time-consuming hassle of finding a repairperson yourself. And, as always, feel free to reach out to us with any questions or insights.