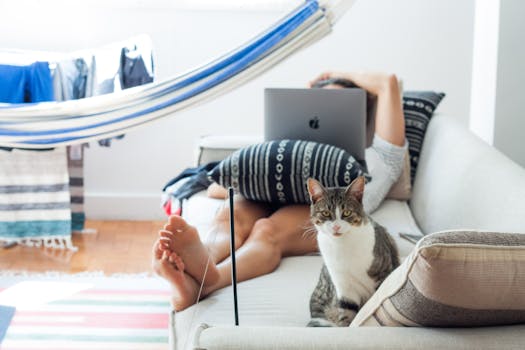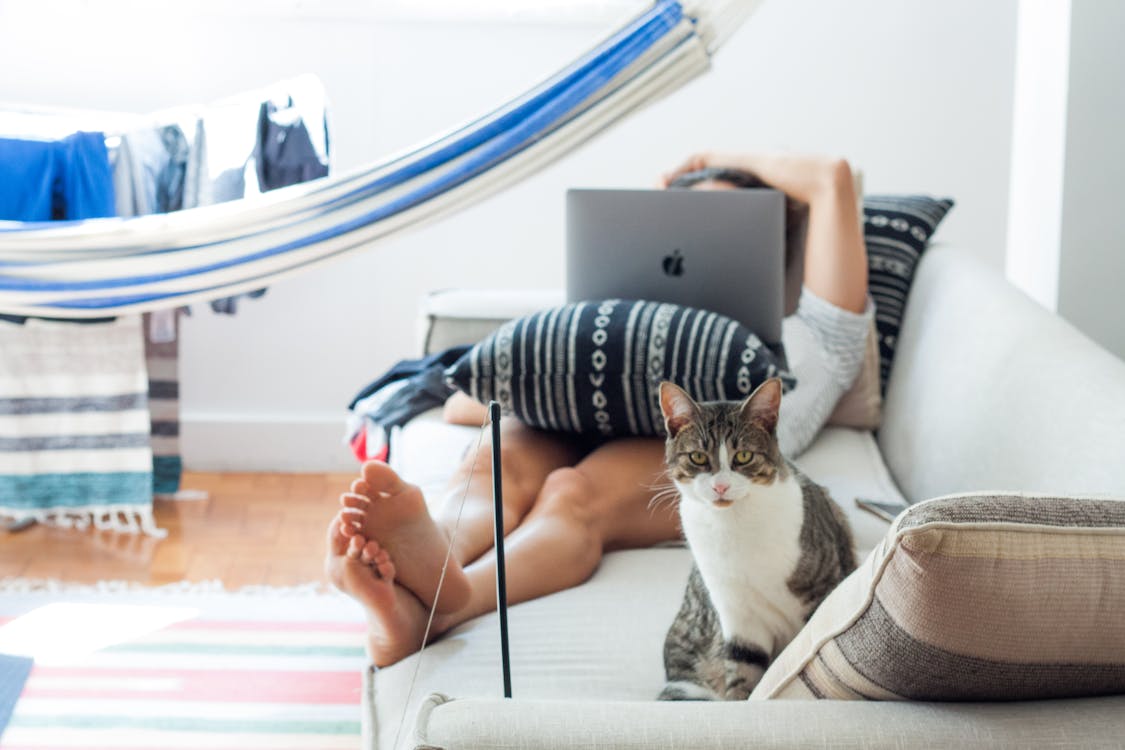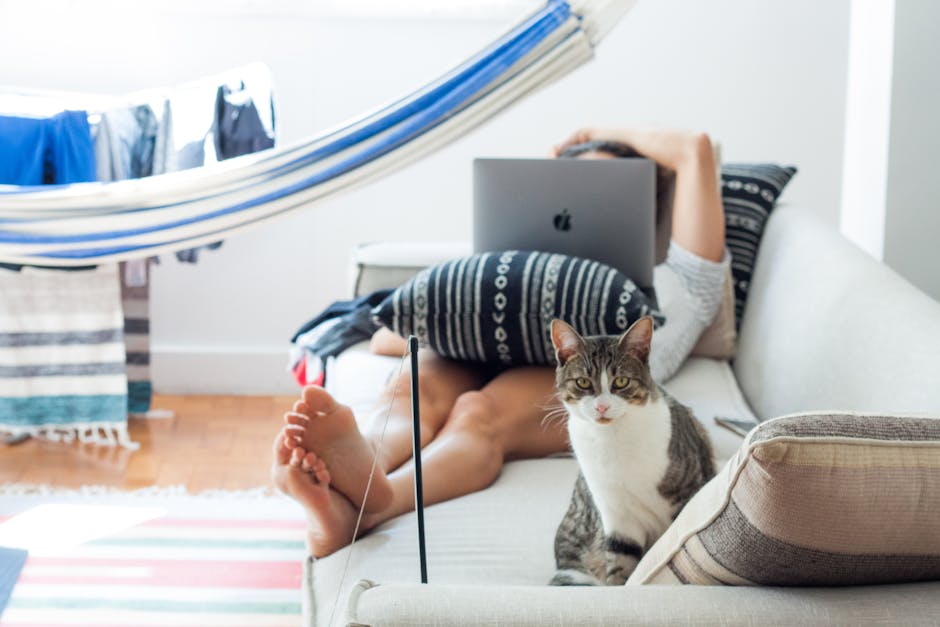 While some of us have the luxury of spreading out to our heart's content, most people need to be conscious of how much space they're using in their home. It can be tough to decide where your things go and how to arrange them without feeling like you're living in a shoebox. In space-limited cities, some folks get pretty crazy. But before you decide to live out of a box truck in your company's parking lot, here are a few space-saving ideas to implement for your house or apartment.
Verticality
Being creatures bound by gravity, we spend most of our time on the ground, and organize our things the same way. However, with a little ingenuity, it's easy to utilize the ample vertical space that most rooms contain.
One way is lofting your bed. Though initially costly in money (or time, if you choose to DIY), getting your bed above your head can open up a huge space for a workstation, play area, or extra storage. Murphy beds are a traditional but still very attractive option. If that's too much commitment, purchasing bed risers will give you an additional but crucial half-foot of storage space under the bed.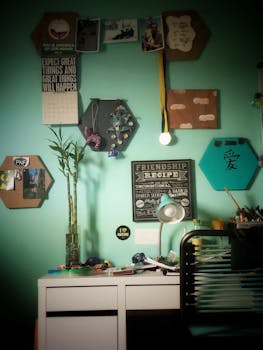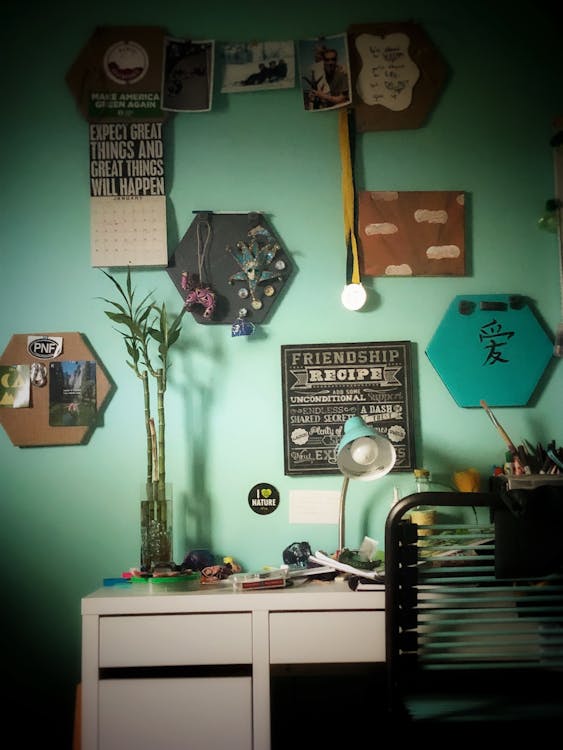 Essentially, in a tight space, anything you can get off of the ground or counter is a boon. Affixing wooden crates, utility hooks, and floating shelves or nightstands to the walls are inexpensive ways to get some wall storage and open up the area below. Regardless what you choose to mount, be sure to follow our guide to hanging anything on any wall.
Storage
It's helpful to think of every space in a small home or apartment as potential storage. Look for beds, islands, and other furniture that have wheels to scoot them around to suit your needs and maintain your versatility.
OneCrazyHouse.com has a ton of great ideas for utilizing space efficiently, including building a nook under the stairs and doubling up on towel racks for the back of the bathroom door. In the closet, install a second hanging rack or purchase inexpensive magic hangers for some cheap free space.
For the kitchen, purchasing magnetic containers for spices or other dry goods free up valuable drawer space. Keep an eye out for appliances that mount to the underside of cabinets or the top of the sink.
There exists a version of almost every piece of furniture that has additional storage capabilities. Couches with drawers, storage ottomans or coffee tables, and corner shelving are invaluable for squeezing the most from your space. Peruse the IKEA website or store for some Swedish-styled inspiration.
Perception is Power
Getting the most from limited space isn't just reserved for the practicalities. It can be just as important to expand and subdivide your rooms using aesthetic techniques. The rule of thumb is to avoid mixing complex patterns or utilizing many different color patterns. Keep colors simple and bright. White or lighter colors keeps a small space from feeling smaller. If you do go with patterns, choose one with long stripes that lengthen the room.
It may seem counterintuitive, but subdividing your space is a great way to make you feel like there's more of it. Divide rooms or lofts into their various purposes. Use repurposed windows from a place like Restoration Hardware or hang curtains around your bed or between sections of a room.  
Using larger furniture elements to divide rooms and lead attention can be helpful as well, like TVs, couches, or beds. And, of course, adding large mirrors to your walls will always expand the space.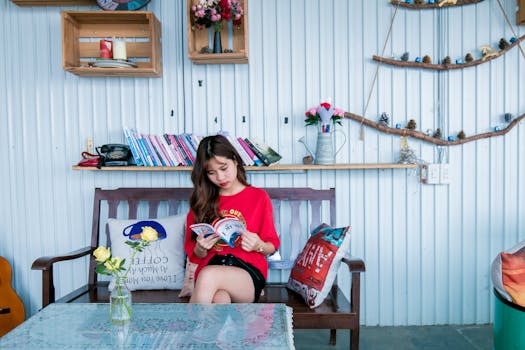 Use Tech to Help Downsize
Finally, if you just have too much clutter, there are a few ways to lighten the load of things you may be holding onto. Small spaces feel much better when there's physically less, and that means parting with some once-treasured possessions.
The much-touted KonMari method of removing that which does not bring you joy is popular right now, and for good reason. Severing our ties our to stuff can be incredibly freeing. Utilize craigslist's "free stuff" section to give things away at your own discretion, or try the neighborhood-based social media Nextdoor. For higher value items or media, there is eBay and decluttr, respectively.
If you wish to hold onto your items but don't want to keep them in your home, make use of individual storage units or have someone else pick it up and store it with a service like MakeSpace.
Having a smaller space can be difficult at first, but in many ways it is less expensive and more liberating than maintaining a much larger home. It just requires a little extra creativity. Keep in mind that even if you own a loft or a condo, a home warranty for your appliances is useful and can keep your space secure and worry-free.